Cleaning Services For Commercial Facilities In Ridgewood, Hoboken, & Surrounding Cities
Every business, no matter the industry, needs regular cleaning performed. Unless your business does not have a physical location, it's going to get dirty and someone is going to have to take care of it. In some instances, the owner or employees are able to perform the necessary tasks, but in other cases, that's just not possible. For those businesses, KM First Class Cleaning is available. We offer our commercial cleaning services to a variety of industries in Ridgewood, Hoboken, and surrounding cities. See how we can help your business below.
Daycares & Schools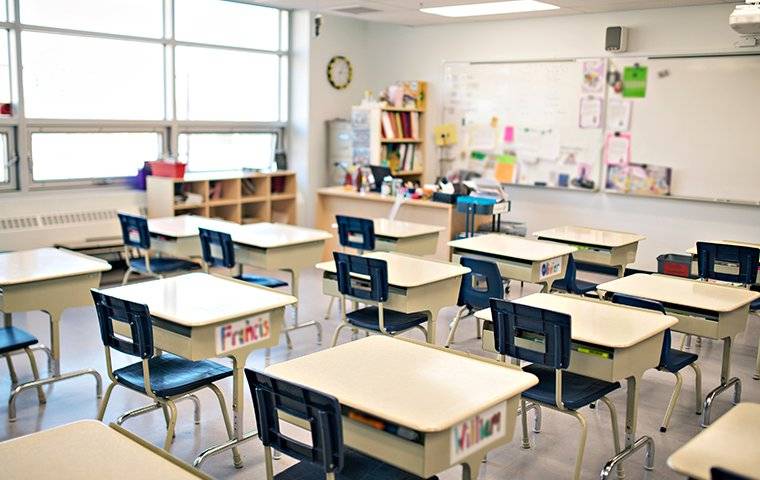 When children enter your facility, they and their parents trust you to provide a safe, healthy environment in which they can learn and grow. However, because they are filled with kids, the surfaces within schools and daycares usually end up covered in potentially harmful pathogens daily.
Keeping your students healthy requires frequent, thorough cleaning. KM First Class Cleaning provides cleaning services to make your school or daycare a safe and healthy place to be. We use antibacterial and antiviral products that do not contain harsh chemicals so that they are safe for children.
Dental Offices
No patient wants to walk into your office, look around, and feel like they're in a dirty space right before someone begins to work in their mouth. However, giving a bad first impression is the least of your worries when it comes to the cleanliness of your office. Making sure that your office is clean and sanitized is vital to the health of your patients.
With KM First Class Cleaning, you can set your worries aside. We offer recurring cleaning services to ensure that your dental office always remains spick and span and, more importantly, sanitary. To learn more about our services, contact us today.
Doctors' Offices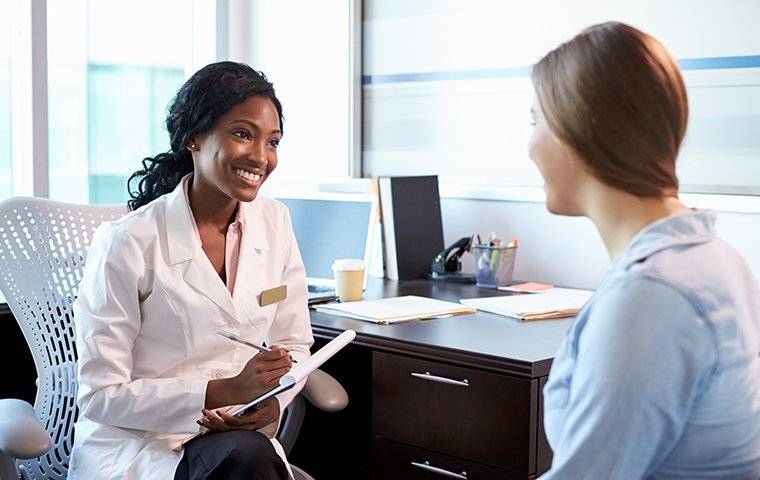 Doctors' offices, like any medical facility, must maintain the strictest sanitation standards possible. With people who are sick and spreading germs around or who are immunocompromised and can easily catch an illness coming into your office on a daily basis, you must eliminate dangerous pathogens as frequently and thoroughly as possible.
At KM First Class Cleaning, we can provide your office with the cleaning services it needs. Our thorough deep cleaning and high-quality standards will not only leave your facility looking clean but will also eliminate bacteria and viruses that can easily spread from patient to patient. For a healthy, clean office, contact KM First Class Cleaning today.
Gymnastic Studios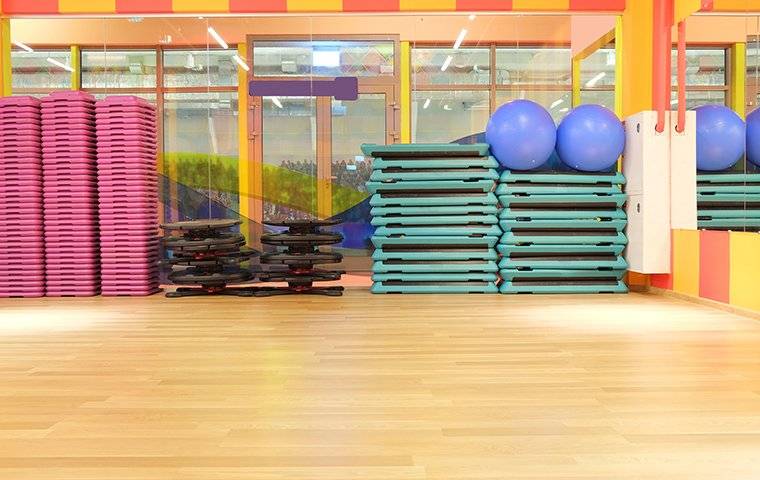 Many people come and go from your studio every day. Gymnasts, parents, trainers, and more all use your facility, and you must keep it clean to ensure their health and safety. Doing so, however, is easier said than done. After a long day of lessons, the last thing you want to do is pick up cleaning supplies.
Luckily, KM First Class Cleaning is ready to help. Our commercial cleaning services will give your facility the cleaning it needs to make a great impression on everyone who walks through the door and keep your gymnasts from catching any illnesses that might be floating around. If your gymnastic studio needs regular cleaning services, contact KM First Class Cleaning today.
Office Buildings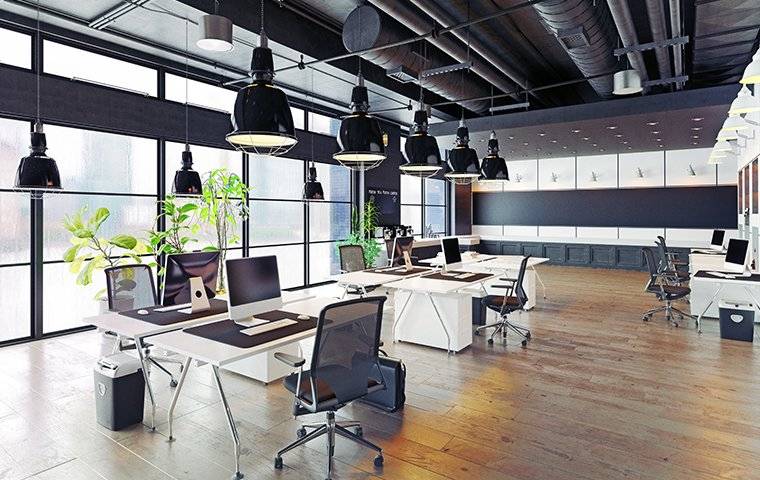 An office building sees a lot of activity on any given day. Employees and other people come and go, leave food messes behind, and can spread illnesses they may or may not know they have. Keeping your building clean provides employees with a happier work environment and allows them to be more productive and miss less time at work due to illness.
Real Estate Cleaning Services
If you are in the process of selling a home or business, you'll make a far better impression with potential buyers if the property looks its best. Additionally, if you've just bought a new home or business, you probably want it thoroughly cleaned before you begin to use it.
KM First Class Cleaning offers one-time deep cleaning services for both sellers and buyers. We understand the importance of a good first impression, and we know the importance of feeling clean and comfortable in a new space. We will deep clean your property from top to bottom to make sure it's move-in ready. Contact us to schedule a service.
Schedule Your Cleaning
Complete the form below to schedule your cleaning.