Keep Your Business Sparkling In Ridgewood, Hoboken, & Surrounding Cities
Keeping your business clean is important for many reasons. It protects the health of everyone who enters your facility, it gives customers a good first impression, and it ensures the safe production of anything your business might make. In these days of heightened health and safety precautions, it's more important than ever to ensure that your business maintains clean and sanitary conditions.
However, adding deep cleaning to your list of responsibilities is not always practical or even possible. You work hard to keep your business successful and don't have time to spend the "off hours" cleaning. Instead, let the professionals do it for you. KM First Class Cleaning provides commercial cleaning services for a variety of facilities to clean, disinfect, and sanitize your facility. We will leave it sparkling and safe for everyone who enters.
Our Commercial Cleaning Process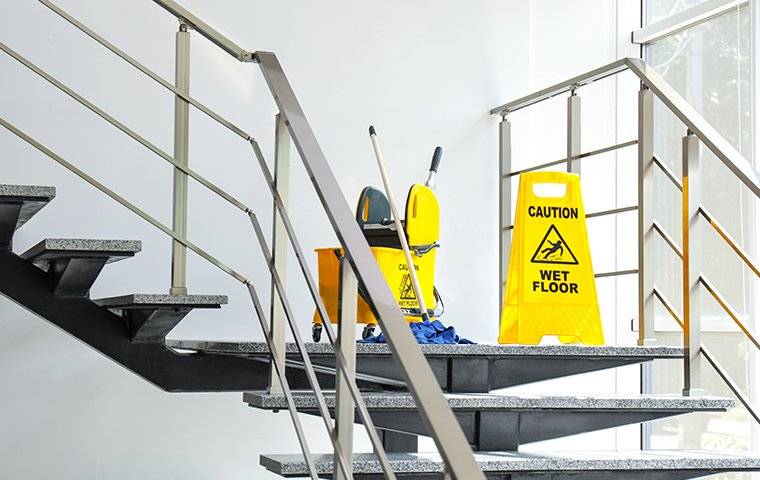 Inspection
Before performing any cleaning services, we need to gather some information about your business. We'll visit your property so that we can talk to you about what you need done, determine how large the space is, identify areas that require special care, and determine how often cleaning needs to take place. Once we've finished our inspection, we'll develop a cleaning plan specifically for your business and provide you with an estimate for our services as well as a suggested schedule.
First Service
Our first service is typically longer because it requires deeper cleaning than subsequent services. Since every facility is different, we can't say exactly what areas will be included in your cleaning, but rest assured that we are extremely thorough and will go over it when we provide you with our estimate. Common areas include floors, kitchens, bathrooms, baseboards, door handles, and more.
We use antibacterial and antiviral methods to make sure your property is as sanitary as possible. We also try to avoid products that use harsh chemicals, especially in areas where children or pets may be present.
Recurring Services
During subsequent services, we'll provide your business with general cleaning to keep up with what we cleaned during your initial service. We'll also rotate through a list of other cleaning tasks, such as washing windows, on a service-by-service basis so that your business maintains its sparkling clean appearance. Recurring cleaning typically occurs weekly, but we can tailor your cleaning schedule to best meet your business's needs.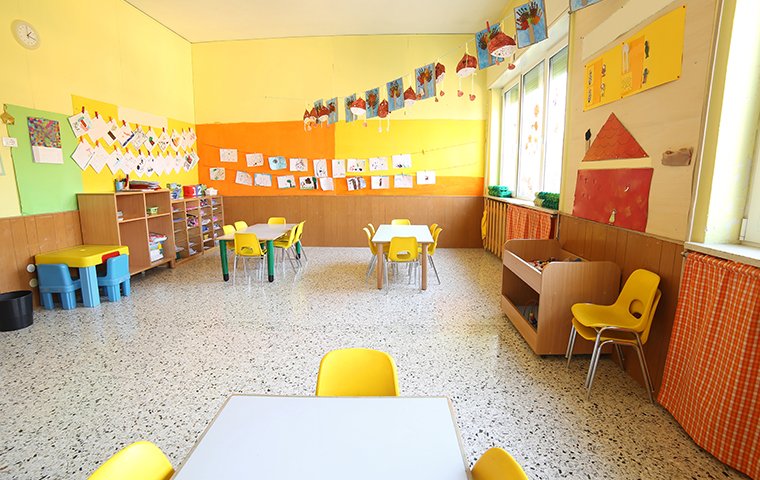 Daycares & Schools
Kids spread germs as they play, and you must consistently clean schools and daycares to keep your students healthy. Partner with KM First Class Cleaning to have the job done well.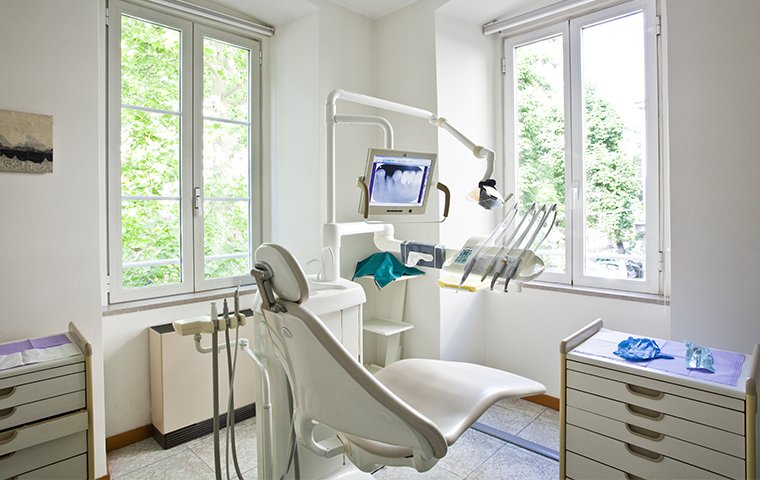 Dentists Offices
Like doctors' offices, dentist offices must maintain high standards of cleanliness for your patients' health. Let KM First Class Cleaning help.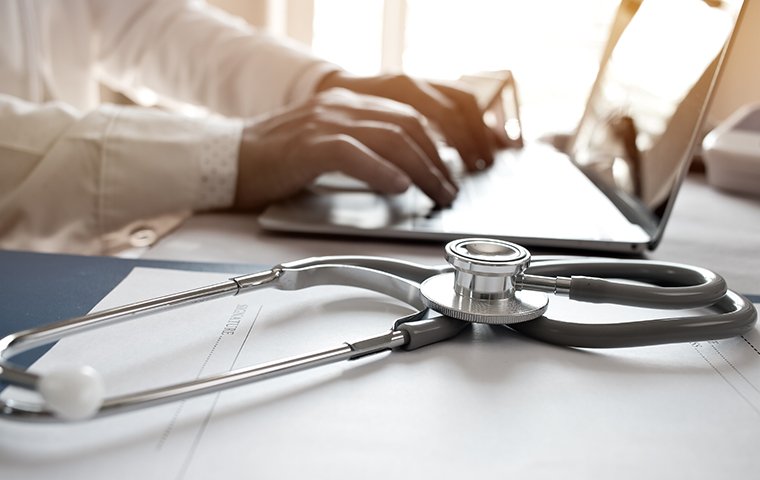 Doctors Offices
If you run a medical office, you know how vital it is to keep everything sanitary. KM First Class Cleaning can help with our commercial cleaning services.
Gymnasiums
With all of the activity your gymnasium sees in a single day; it's not hard to see why regular cleanings are a must. KM First Class Cleaning will do the job right.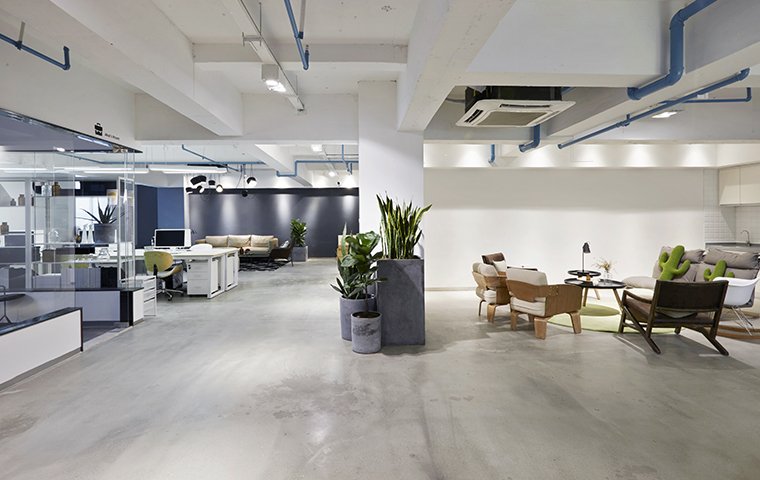 Office Buildings
Office buildings are hotbeds of activity, which means they are also hotbeds of dirt, grime, and germs. Keep yours clean by partnering with KM First Class Cleaning.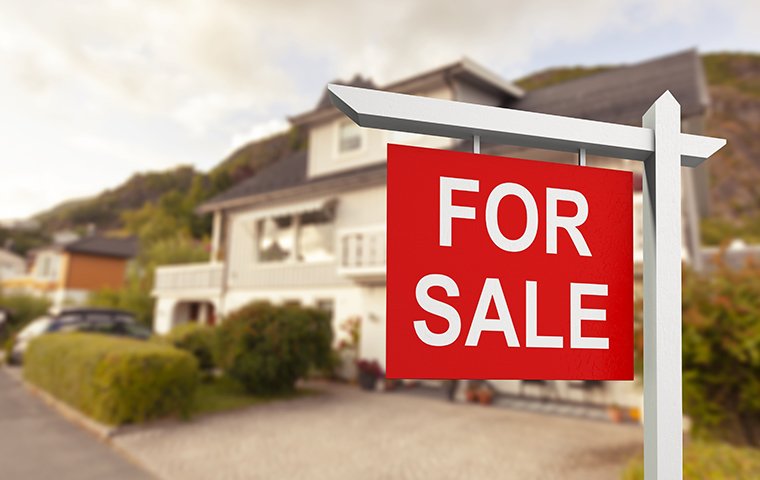 Real Estate
If you are in the process of buying or selling a property, it may need a good deep cleaning first. KM First Class Cleaning will get that property shining.
Reasons To Choose KM First Class Cleaning
When you need cleaning services, you want to choose a company that does the job with excellence. When you choose KM First Class Cleaning, you get the following:
First class service
Service backed by six years of experience in the industry
Fully-warranties services
High-quality work
Antibacterial and antiviral treatments
Responsible workers
Service inspected for approval by the owner
Service customized to your needs
A family-owned and operated business
Putting Your New Jersey Business' Best Foot Forward
With all the work you put into your business, you don't want to struggle to succeed because your facility isn't as clean as it should be. With KM First Class Cleaning, you won't have to worry about that. We tailor our cleaning services to meet your business's specific needs, and we value delivering high-quality results with every cleaning we do. To get started with our services, please contact us today.
Learn about our real estate cleaning services.
Schedule Your Cleaning
Complete the form below to schedule your cleaning.